Friday August 19, 2022
Washington News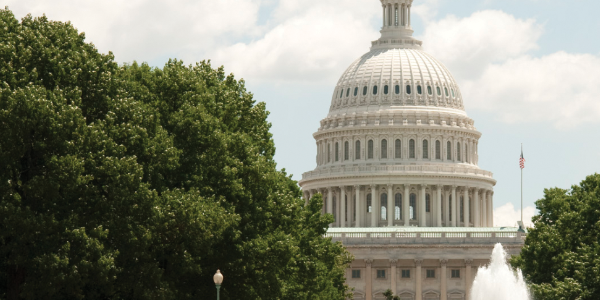 IRS Urges End–Of–Year Preparation For 2022
In IR–2021–217, the Internal Revenue Service urged taxpayers to make preparations for filing 2021 federal tax returns. The IRS news release title is, "Get ready for taxes: Easy steps taxpayers can take now to make tax filing easier in 2022."
The IRS emphasizes that planning can make it much easier for you to file an accurate and timely return. Organizing your records is an important first step. Understanding the IRS Online tools will facilitate your tax filing.
Recordkeeping for Individuals — Creating a file for all of the appropriate forms can save time and stress. Individuals should save IRS Forms W–2 from employers, Forms 1099 from banks or other financial institutions, Forms 1099–K or 1099–MISC for gig economy workers and Forms 1099–INT for interest received on accounts. If you have had any cryptocurrency transactions, you will also need accurate records of mining, sales and purchases.
End of Year Documents — There are several IRS documents that you can expect to receive early next year. You should save Letter 6419, 2021 Total Advance Child Tax Credit payments; Letter 6475, Your 2021 Economic Impact Payment and Form 1095–A, Health Insurance Marketplace Statement.
IRS Online Account — If you have created an online account with the IRS, there are a number of options that will assist you in viewing your tax information. With your online account, you may use the Child Tax Credit Update Portal to see the amounts for your Child Tax Credit payments. This will help you to claim the correct remaining balance when filing your 2021 tax return. You also may find that you need to review your 2021 Recovery Rebate Credit. If you do not yet have an online account, you should go to IRS.gov and set up the account. If you need to reset your username or password, go to "How to Register for Certain Online Self–Help." Your online account allows you to connect with your tax professional and view various types of tax information.
If you owed substantial tax or received a large tax refund in a prior year, you may wish to adjust your tax withholding. You can use IRS Form W–4, Employee's Withholding Certificate, to make adjustments in your withholding if you are an employee. If you are considered self-employed, you will need to adjust your quarterly estimated tax payments.
Infrastructure Investment and Jobs Act (IIJA) Signing Ceremony
At a White House bipartisan signing ceremony scheduled for November 15, 2021, the President is expected to sign the new Infrastructure Investment and Jobs Act (IIJA). The IIJA was passed by a 221 to 213 vote in the House and was passed in the Senate with 50 Democratic and 19 Republican votes.
The bill is designed to encourage substantial improvements in many transportation, energy and other infrastructure facilities. There are multiple programs that will be funded under the IIJA.
| | |
| --- | --- |
| Program | Funding |
| Highways | $348B |
| Public Transportation | $91B |
| Aviation | $25B |
| Broadband, Water, Energy | $490B |
| Other Infrastructure | $19B |
| Total Spending over 5 Years | $973B |
The bill was drafted to benefit many of the companies who provide resources for construction. Companies that provide concrete, steel, construction machinery, sand and gravel will benefit. Because the bill also facilitates construction of public transit, companies that produce trains or subway vehicles are expected to increase their sales. Finally, there is a substantial funding for increased use of broadband technology. With the development of 5G internet services, many technology companies will also receive funding.
One of the primary provisions designed to raise revenue for infrastructure is new reporting requirements on cryptocurrency. The definition of a broker under Section 6045(c)(1)(C) is modified to add, "Any person who (for consideration) regularly acts as a middleman with respect to property." Another provision includes more individuals in the definition of broker. The new individuals include "Any person who (for consideration) is responsible for regularly providing any service effectuating transfers of digital assets on behalf of another person."
The effect these provisions may have is that the sponsors of cryptocurrency exchanges will be required to engage in the same reporting requirements that apply to stocks and bonds. An IRS Form 1099–B will be filed to report sales and exchanges.
Failing to report cryptocurrency sales could be expensive. There is a potential $280 penalty per customer, with a maximum penalty amount of $3 million.
Digital assets with a value of $10,000 or more will be considered cash. Therefore, businesses receiving cryptocurrency payments over $10,000 will be required to file IRS Form 8300. There are severe criminal penalties for failure to comply with this requirement. The Joint Committee on Taxation estimates the cryptocurrency reporting provisions will raise approximately $28 billion over 10 years.
Individuals who are involved in the cryptocurrency industry have been concerned about this reporting requirement. The threat of criminal actions against the cryptocurrency exchanges is quite a major concern. The cryptocurrency reporting provisions take effect in 2024.
With the infrastructure bill completed, the House returns to work on the Build Back Better Act. Many provisions have changed during the past two weeks. The current version continues to include an expanded child–tax–credit for one year. There is universal pre-K education for three and four-year-olds. All workers in the U.S. would qualify for up to 4 weeks of paid family and medical leave. The Medicare expansion would not apply to dental or vision coverage, but would include payments for hearing services. Finally, Medicare will be permitted to negotiate drug prices.
The cost of the BBB Act continues to be covered by an excise tax on stock repurchases by corporations, a 15% minimum corporate tax rate and a surtax on high–income individuals, estates and trusts. There is a 5% surtax on income over $10 million, and an 8% tax on income over $25 million per year for individuals. However, for estates and trusts, the 5% surtax applies to income of $200,000 and the 8% surtax applies to income over $500,000.
Editor's Note:
Your editor does not take a position on the specific provisions of the BBB Act. This information is offered as a service to our readers.
2022 Tax Tables, Exemptions and Deductions
In
Rev. Proc. 2021-45; 2021-48 IRB 1
(29 Nov 2021), the IRS published tax tables, exemptions and deduction limits for 2022. With the increasing rate of inflation for the mid-2020 to mid-2021 base period, there are substantial changes.
The standard deduction will be $25,900 for couples filing jointly and $12,950 for single taxpayers. The head of household standard deduction is up to $19,400. All three standard deductions were nearly doubled for 2018 and later years by the Tax Cuts and Jobs Act (TCJA).
Each taxpayer must calculate both regular and alternative minimum tax (AMT) amounts. The tax payable is the higher of the two numbers. The 2022 AMT exemptions are $118,100 for married couples and $75,900 for single individuals. The AMT exemption is phased out for married couples with income over $1,079,800 or for single individuals with incomes over $539,900. The AMT tax is 26% at the lower level and 28% over $206,100.
Cafeteria plans are available for medical reimbursement for qualified expenses. The flexible spending account (FSA) plan limit for 2022 is $2,850.
Charities are permitted to transfer token gift premiums to donors who make gifts above a specific level. In 2022, a donor who makes a gift over $58.50 may receive a premium with the logo or other identification of the nonprofit and a value of $11.70 or less. Donors who make larger gifts may receive a premium up to 2% of the value of the gift, with a limit of $117.
The estate tax basic exclusion amount increases from $11.7 million to $12.06 million. A couple in 2022 may have an estate of $24.12 million with no transfer tax.
Special use agricultural land under Sec. 2032A may qualify for $1.23 million of reduced value. If an estate qualifies for installment payments of the estate tax under Sec. 6166, the 2% interest amount is levied on $1,640,000.
Finally, the annual gift exclusion changes to $16,000. This is a per donor-per donee exclusion. An individual or couple with a large family may make substantial tax-free transfers each year through use of annual gift exclusions.
Applicable Federal Rate of 1.4% for November -- Rev. Rul. 2021-21; 2021-44 IRB 1 (15 Oct 2021)
The IRS has announced the Applicable Federal Rate (AFR) for November of 2021. The AFR under Section 7520 for the month of November is 1.4%. The rates for October of 1.0% or September of 1.0% also may be used. The highest AFR is beneficial for charitable deductions of remainder interests. The lowest AFR is best for lead trusts and life estate reserved agreements. With a gift annuity, if the annuitant desires greater tax-free payments the lowest AFR is preferable. During 2021, pooled income funds in existence less than three tax years must use a 2.2% deemed rate of return.
Published November 12, 2021
Previous Articles
IRS Tips for 2021 Charitable Gifts
IRS Online Security Tips For Parents
Largest Social Security Increase in Four Decades