Susan Canfield '58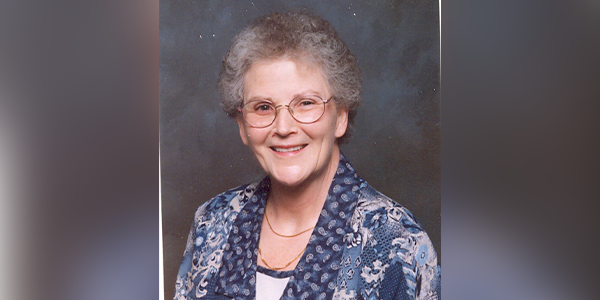 Many Otterbein University alumni can name at least one faculty or staff member who made a positive impact in their life, or served as a mentor to them as a student. For Susan Canfield that person was Dean Joanne Van Sant, or Dean Van as she was known across campus.

During her sophomore year, Canfield lived in Garst Cottage, where Dean Van's mother was the housemother. Canfield said she had the honor of walking Dean Van's cocker spaniel, Chi, as well as getting to know Dean Van on a more personal level.

"Through the years, Van encouraged, supported, understood, guided, counseled and cared about me, as she did many others. I appreciated her honesty and compassion," Canfield said. "Van will always be Otterbein to me. Her influence blessed and enriched my life as she truly made a difference."

Sadly, Dean Van passed away on May 21, 2012, but her legacy at Otterbein is still very much alive. Canfield said that Dean Van taught her the value of giving and helping others. Canfield designated a charitable gift annuity to the Joanne Van Sant Office of Student Affairs initiative to honor both Dean Van's legacy and Otterbein.

"I was able to support Otterbein and use the annual income from the annuity to help others in need," she said. "My philosophy is that the money you have is not yours, it's God's. God uses us as instruments to help others, and you can never give too much."